Learn how you can thrive and not just survive.
Do you feel like you are doing everything right and still not getting new leads? With a cooling market, prospecting is likely to get a lot harder. Prospects who will respond to your enquiries, can seem few and far between. Fortunately, there are plenty of ways to generate new real estate prospects.
Join us for this webinar, where we'll introduce you to 5 quick methods for generating a surplus of qualified prospects, to put you in the best position possible.
Our presenters Trevor Bragg and Ally Jacobs will provide tips and tricks on how you can open new avenues, identify the perfect target audience, so that you can boost your leads and generate revenue.
By attending this webinar you will learn how to:
Stay ahead of the competition by leveraging the information you already have.
Operate efficiently by utilizing the powerful tools available within your CRM to maximize opportunities.
Stand out above the rest with lead-generating content and marketing strategies.
Make the most of 'lost' opportunities.
After the session our presenters will open the floor for a 15 minute Q&A so you can get quick answers to all of your questions.
Register now, and we'll see you online!
Presenters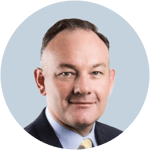 Trevor Bragg, Sales Team Lead at Eagle Software
With over 25 years of experience in real estate technology, Trevor educates agents and shows potential clients how Eagle services and technology can help them improve their business.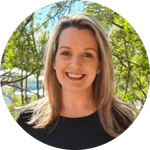 Ally Jacobs is Sales Team Lead at VaultRE
With over 20 years experience in the real estate industry, Ally works closely with real estate agents and agencies to help them optimise their business, and understand how to power their operations with VaultRE
Please complete your details to register for the webinar